About
Gladiators fought to the death in ancient Rome at the behest of the Emperor. Few warriors were as fearsome as the mighty Spartacus. This Thracian gladiator lived just 39 years but his legacy endured for eternity. As a slave leader in the Third Servile War, Spartacus revolted against the full force of the Roman military and he inspired generations of oppressed people the world over. Now you can enjoy Spartacus online slot at 888casino by SGD.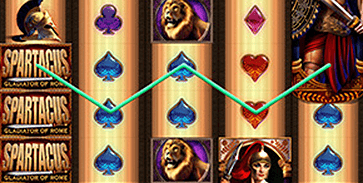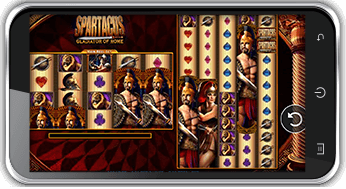 Feel the energy at the Colosseum erupt as Spartacus dons his battle armor and charges at his enemies. This legendary tale comes to life right before your eyes with blood and iron. This bone crunching slot game pits warrior against warrior, and if you spin just right, you will catch a glimpse of the magnificent Greek lady gladiator. This is the story of an underdog and his charges; it is a legendary tale peppered with excitement, wilds, feature symbols, and an apropos Colossal Reel Set.
Folks you're about to enter the arena of gladiators, ferocious beasts, cast iron shields and swords with Spartacus: Gladiator of Rome slot game. Suit up, it's going to be a wild ride!