About
Dazzle Me™ slot game is a tribute to the most beautiful gemstones you have ever seen. Rubies, Emeralds, Sapphires, Amethysts, Citrines, and Diamonds will sparkle on your screen. This richly entertaining game features a jackpot of up to 152,000 coins, and a unique reel layout with the 5 reels, 3 rows, 4 rows, and 5 rows as you advance from left to right.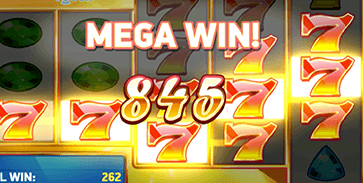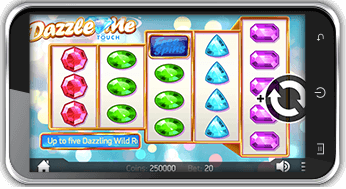 The Dazzling Wild Reels randomly appear across your screen while the main game is in play. Gear up for free spins, linked reels, and an exciting combination of symbols that pay out handsomely. Dazzle Me™
slot by NetEnt
features 76 winning bet lines, and a stunning mix of audio-visuals to keep you glued to your seat.