About
Everybody's favorite sleuthing detective is back! Jack Hammer now goes up against the Evil Dr. Wuten in Jack Hammer slots. The Mad Doctor threatens Grand City, and it's up to you to prevent him from spilling toxic chemicals into the city's water system. Jack Hammer is the #1 private eye in Grand City, and he needs your help to locate Dr. Wuten. Grab your bulletproof vest and your pistol – Jack Hammer™ slot game packs a punch.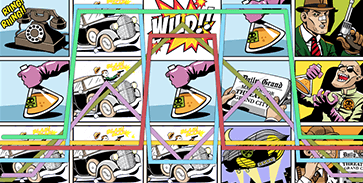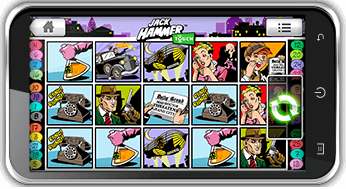 Your midnight escapades will take you through seedy neighborhoods, bars, nightclubs, and dark alleys. Get your game face on player, you're about to encounter sticky wins, explosive wilds, FreeSpin! symbols, the Evil Dr. Wuten, and a damsel in distress. Watch out for the blimp, the rat-a-tat Tommy gun gangsters, the toxic chemicals, and the ringing telephone. This detective story will have you on the edge of your seat, eager to get started!
PS: help Jack Hammer solve the crime and win up to 250,000 coins.